Political theory and the budget
Week 6 Discussion 2: Political Theory and the Budget
Required Resources
Read/review the following resources for this activity:
Textbook: Review Chapter 2, 3 (pp. 56-59), 13
Lesson
Additional scholarly sources you identify through your own research
Textbook:
 Magstadt, T. (2017). Understanding Politics: Ideas, institutions, and issues (12th ed.). Boston, MA: Cengage. 
 Instructions:
Explain how a liberal and conservative would approach developing the US budget. Use evidence (cite sources) to support your response from assigned readings or online lessons, and at least TWO outside scholarly sources.
 Lastly, to look at a REAL U.S. Budget (2015), and see what discretionary and mandatory spending are, and also to see how much is really spent in the budget, and on what, follow this link. The info is really good. https://www.nationalpriorities.org/budget-basics/federal-budget-101/spending/ (Links to an external site.)Links to an external site.  
Writing Requirements
APA format for in-text citations and list of references. Please use proper APA citations on paper and reference page to get full credit.
Lesson:
Week 6 Lesson: Economics
This week we will explore the economy, including the impact that governments have upon economic matters and the cost of welfare programs.
The US Budget
In February of each year, the President submits around a $3.8 trillion budget proposal to Congress for approval. This proposal is based on the President's priorities, and what he believes will pass in the Congress. Once the plan is made public, interest groups, citizens, scholars, political scientists, and pundits begin to scrutinize it to see what spending will go where.
The American economic system is very complicated. It is considered a laissez-faire economy, but this does not mean that it operates in an entirely free market. There are rules and regulations in place to protect the market, and the businesses and people working within it. Some of these safeguards developed during a period known as the New Deal, under President Franklin D. Roosevelt, as a means of lessening the impact of the Great Depression. These protections are referred to as the social safety net or welfare programs.
Welfare is a term applied to social programs that contribute to the overall well-being of the citizens, and these types of programs usually develop when there is a great need within the populace. For example, during The Great Depression, inflation rates made the dollar lose its previous value. The Great Depression resulted in the suffering of a large portion of the population because many could not pay their bills, or buy necessities such as food which was in short supply to being with. Eventually, technological advances, spurred by the Industrial Revolution, made the farming process less difficult, allowing for larger and larger amounts of crops to be produced. Although this produced more food for a while, it also dropped the price of food, given the fundamental law of supply and demand. If the supply of a product rises above the demand for the product, prices will fall.
Supply and Demand
With the fall in crop prices, farmers who had mortgaged their homes and land to afford new farming equipment lost it all because they could no longer earn enough to pay off their loans. Also, the new technology contributed to overfarming much of the land, which stripped needed nutrients from the soil, making it unfarmable for some time, developing The Dust Bowl. With the upper layer of soil missing from much of the farmland in the Midwest, the large amount of dust caused great dust storms as severe as blizzards. Food production suffered because of limited farmland, causing supply to decrease, raising the price of food again. However, given the state of inflation during this time, the average person could not keep up with these costs forcing the government to step in to provide for the people and stabilize prices.
Although welfare programs serve purposes, they are not free. The problem of paying for them falls on every nation that offers them, which is why there is always much deliberation regarding these programs. The United States offers far fewer social programs than its European allies—based upon its laissez-faire approach—and yet there is always much discussion about their existence. American conservatives tend to support a reduction in the funding of such programs, whereas liberals usually argue for an increase in their funding.
From the US budget to negotiating with China on tariffs, it is no doubt economics is essential. Economics has become even more critical as our society has globalized, making the world smaller. It is harder to find specific products with the "Made in the USA" label as businesses are outsourcing many manufacturing jobs to other nations to provide lower prices. The US, the only superpower, continues to be part of the global political economy.
The Global Political Economy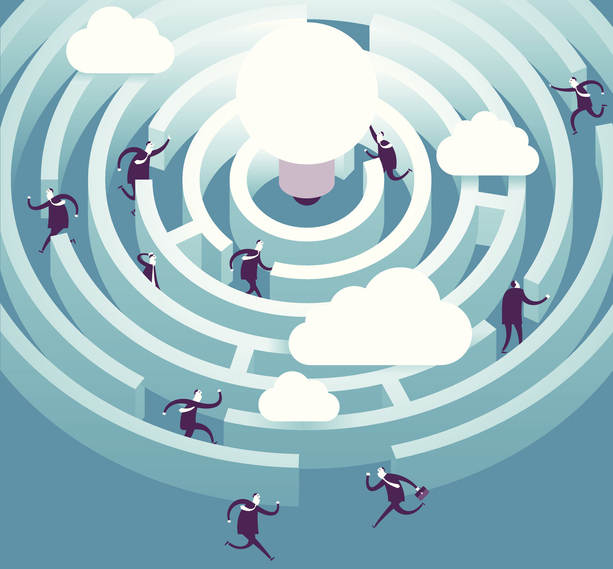 The paths that take nations to democracy are rarely straight, and never identical. The same can be said for those societies opting to embrace a market economy. The most successful economic system currently is capitalism, but capitalism has evolved and continues to grow differently in various countries around the world. Political scientists measure these changes alongside the systems' roots in, and influence on, the political world.
For half of the last century, many countries around the world operated under an economic system different from capitalism. The Cold War between the communist Soviet Union and the Western capitalist world has guided much of the international and domestic politics of the past 60 years. As communism eroded in the face of global markets, however, even the largest of the communist superpowers (Russia and China) moved toward market-based economies. Capitalist countries have also seen changes in the market over the past 75 years. The "free market" does not exactly exist in any democratic state because concerns about social well-being have caused most governments to establish some safety net to protect populations from the harsh realities of the market. Programs such as Social Security are examples of this safety net in the United States.
Theoretical distinctions can be made between different democratic countries and their economic development. An example of such a difference presented in the field of political science categorizes countries' financial systems based on how active the government is in the economy. Esping-Anderson (1990) writes that these economies can be categorized as laissez-faire, corporatist, or social democratic. Laissez-faire economies are those that remain most closely tied to the free market. Governments in these states have little democratic control over the economy and tend to allow the market to control prices and income distribution. Corporatist economies have strong centralized governments attempting to balance income distribution and market concerns between the free population and the private sector. Social-democratic countries are those in which the government owns many social services and heavily regulates private industry.
As you might imagine, with so many different economies operating in the world, the international sphere as a whole has an economy of its own. Countries have to compete for business, and businesses have to compete for consumers. Trade agreements and restrictions are established to make these competitions equitable and productive. As Russia and China become increasingly dominant on the world economic stage, the international political and economic landscape will continue to change. The emergence of new economic powers is not the only pressure on the international economy, however. Political issues such as wages, immigration, export controls, taxes, and employment all factor into decisions that impact global markets. Citizens are going to have to make difficult decisions relating to many concerns of this new global environment in the coming years. Should national sovereignty be given to international organizations? Should businesses that pay low wages in other countries be allowed to import goods? Must governments ultimately regulate the economy, or can the free market solve these problems without interference?
Summary
It seems clear that economics are closely tied to politics and that decisions regarding regulation of economic matters have a direct impact on a government's success.
Reference
References
Congressional Budget Office. (2017). The Federal budget in 2017. Retrieved from https://www.cbo.gov/publication/53624
Esping-Anderson, G. (1990). The three worlds of welfare capitalism. Hoboken, NJ.: John Wiley & Sons.
How it Works
It only takes a couple of minutes to fill in your details, select the type of paper you need (essay, term paper, etc.), give us all necessary information regarding your assignment.
Once we receive your request, one of our customer support representatives will contact you within 24 hours with more specific information about how much it'll cost for this particular project.
After receiving payment confirmation via PayPal or credit card – we begin working on your detailed outline, which is based on the requirements given by yourself upon ordering.
Once approved, your order is complete and will be emailed directly to the email address provided before payment was made!